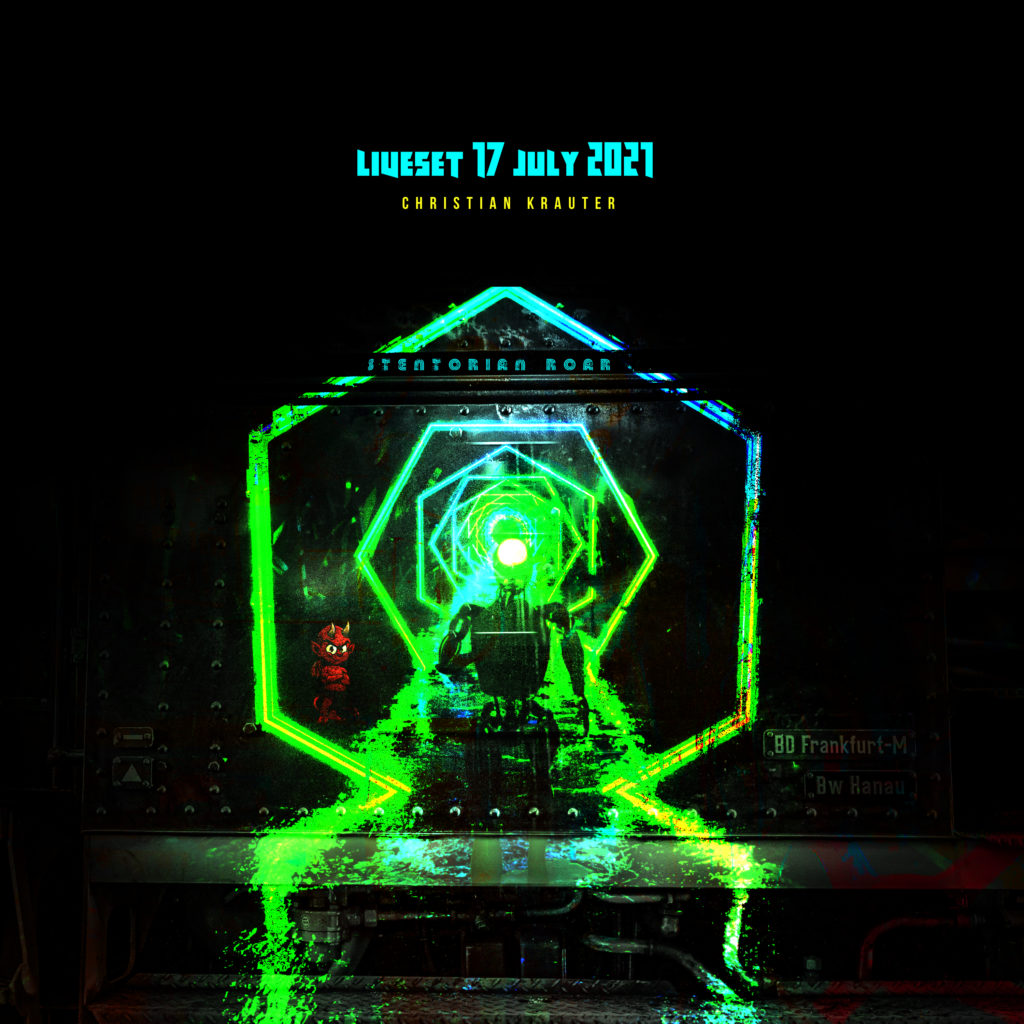 If you like house music, this is for you! CK creates a zap cocktail full of clever used quotes from music history.
Listen to a mix of house, dubstep, nu-disco, techno & deep house lifting the dance music vibes to the highest level in this almost 2-hour mix journey. It's a good chance you'll find on the mix  tracks by ARTBAT & Dino Lenny, Alex Kennon & and Pete Tong dropping some coolest dance music.
Great club music and electronica with a few twists, this mix is a energy booster and the sound  is pumping, making you want to dance. feat. instruments like sax, piano and cello to equally beautiful effect.
I hope you enjoy the mix and thank you for your support.
Artists included in the set:
Ubur No Access (Original Mix)
Naeleck, Hige Driver Virtual Gaming (Gasko Remix)
Pulpast Sunshine (Original Mix)
Shanghai Doom Paradox (Original Mix)
StravaGanza Clockwork (Original Mix)
Distorted Vortex b1ank (Original Mix)
GRiZ Vibe Check (Original Mix)
Tyraze Ambush Dem (Original Mix)
GRiZ Astro Funk (Original Mix)
Julys Individualités (Original Mix)
Sxth sns watercolours (Original Mix)
Trendsetter, Summer Sun Bare Knuckle Beat Em Up (Original Mix)
Marshmello, Subtronics House Party (Original Mix)
Seven Lions, Trivecta, Blanke, RBBTS Wild And Broken (Original Mix)
Summer Sun, Hayai Sailor Moon (Original Mix)
Rosetta space Platinum Pyrolyzer (Original Mix)
Hypebeast, Summer Sun Discovery (Original Mix)
Bass Legacy Bourne Legacy (Original Mix)
Infraction Music The Tempo (Original Mix)
E.R.G. The beginning and the end are one and the same (Original Mix)
ele & mowo Heat (Original Mix)
Kelly Holiday, Summer Sun Bare Knuckle Beat Em Up (Ghost in The Shell Remix)
Xenon Dream 2077 (Original Mix)
Kelly Holiday Dogma (Midtempo edit)
Occvltic Power (Original Mix)
Theus Mago El Tiempo Se Va (Original Mix)
Silence Fingers In Tha House (Original Mix)
S Express Theme From S Express
Disko Junkie - I Like To Party
ARTBAT & Dino Lenny Fading
Alex Kennon & Pete Tong Apache
Beat Fatigue Bumpy Curves (Original Mix)
RAMPA
Fred again.. & The Blessed Madonna Marea (We've Lost Dancing)
Simon Doty The Beacon
York On The Beach (Kryder Remix)
Vintage Culture · Elise LeGrow It Is What It Is (Club Mix)
Gettoblaster, Missy H O U S E
Joel Corry, RAYE & David Guetta BED
Louie Vega; The Martinez Brothers; Marc E. Bassy Let It Go (Vintage Culture Remix)
R3wire Mi Amor
Kevin McKay, Phebe Edwards Ain't Nothin' Going On But the Rent
Carnage, Gordo KTM
Torren Foot; Tinie; L Devine feat. Tinie Tempah & L Devine More Life (John Summit Remix)
Gorgon City, DRAMA You've Done Enough
Dont blink Vibration
2.Fabrication Hot Foot
Dont blink Dont give a
GUZ Set U Free
Above & Beyond Sun In Your Eyes (Spencer Brown Club Mix)
CID & Westend Jumpin'
Chelsea Singh The Power
Tita Lau The Sequel
Deeperlove Renegade Master (Volac Remix)
Block & Crown, Marc Rousso The Jam Is Stompin' (Extended Mix)
Wade Higher Than The Clouds
Steve Darko, Claude VonStroke How Many Times
Eli Brown fading to black
Adelphi Music Factory People Everywhere (Club Mix)
Majestic Boney M Rasputin
Space 92 The YellowHeads Planet X
Nicole Moudaber & Eats Everything Big Dipper
Space 92 Phobos
T78, Akki New World
Bongbeck The Robber-s Daughter (GHIZ retouch)
Whitesquare Haccidic (Original Mix)
Sebastien Leger Lanarka (Original Mix)
Guy Gerber What To Do (&ME Remix)