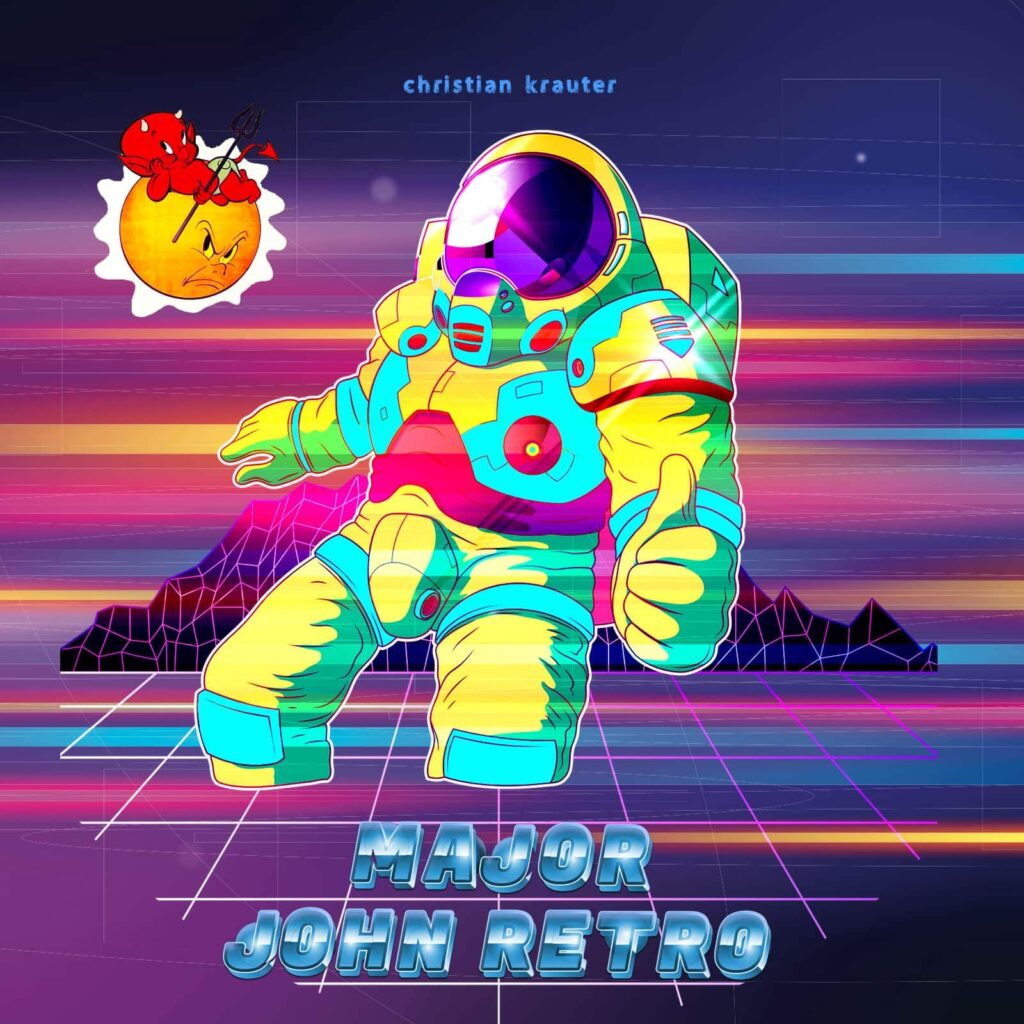 Major John Retro - The rise of the Synths
Inspired by John Carpenter an early adopter of synthesizers, his soundtracks went on to influence electronic artists. Carpenter is also narrator on the documentary film The Rise of the Synths which explores the origins and growth of the synthwave genre, and features numerous interviews with synthwave artists who cite Carpenter (alongside other early electronic pioneers such as Vangelis, Giorgio Moroder and Tangerine Dream) as a significant influence. The retro-1980s synthwave band Gunship also feature in the film, with Carpenter having also contributed an opening narration for their track entitled "Tech Noir." The narration is in line with Carpenter's earlier work on apocalyptic themes.
80s were like a smorgasbord of sonic exploration
Indeed, compared to today's often paint-by-numbers pop charts, dominated by just three major labels, the 80s were like a smorgasbord of sonic exploration. Amalgamations of analogue and digital synthesizers, IRL instrumentation and a fearlessness when it came to what constituted pop meant that acts like Madonna, Whitney Houston and Michael Jackson could flit between dance music, R&B, disco and rock'n'roll with reckless abandon. The theatrics of Spandau Ballet, Duran Duran, Adam And The Ants and Frankie Goes to Hollywood also often bent gender and genre to create new exploratory aesthetics. Essentially, the 80s was pop's proto Prometheus.
Still, the fizzy sensibilities of Cyndi Lauper, the Eurythmics and Boy George weren't ubiquitous. While Simon Reynolds declined to speak for this piece, he did note in his email the 80s were more than just synthetic drum machines and faux-horn sections; groups like The Pogues, The Smiths, AC/DC, Def Leppard and solo acts like Bruce Springsteen and Bon Jovi had some of the biggest selling albums of the decade. Why, then, has modern pop and the retro-remix only picked up on that synthesised sound?
A specific "sound" of the 80s the compressed computerised drums and big splashes of synthesisers – came to symbolise something. The 80s today represent a time of optimism, colour, prosperity and invention with immortal music videos and an international spirit of freedom.
Thanks for listening and I hope you enjoy the production, my best wishes Christian