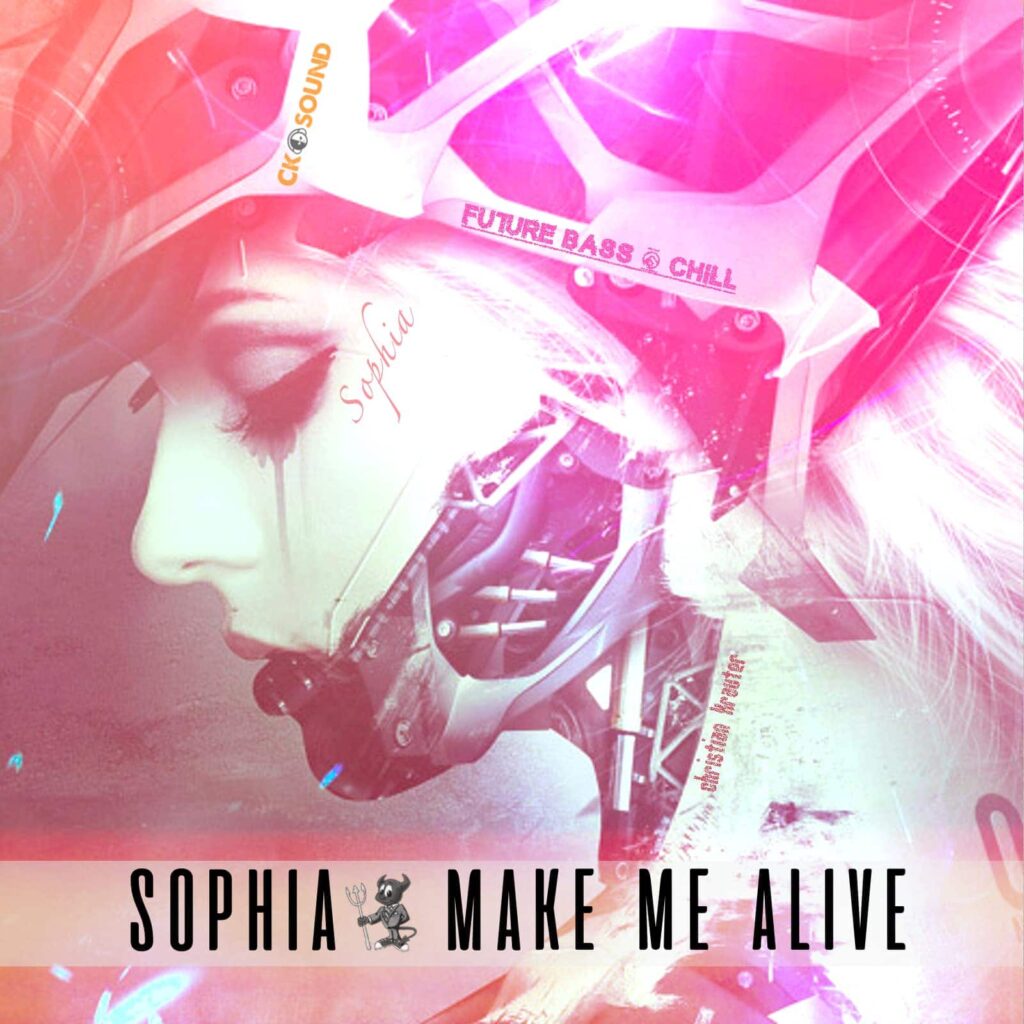 Robot Sophia - make me alive
Please listen to Sophia - make me alive
Dedicated future chill & bass based EDM track and a musical welcome message to our first Robot citizen, Sophia. The track inspired by Sophia a human-like robot, created by Hanson Robotics' a combo of innovations in science, engineering and artistry. Think of the sounds on the mix of a personification of Sophia the future of AI, as well as a framework for advanced AI and robotics research, and an agent for exploring human-robot experience in service and entertainment applications.
Travelling the world Sophia the most famous robot, appearing on talk shows as her designers show off just what the AI mind is capable of. Created by Hanson Robotics in 2016, Sophia has been one of the biggest draws at any World conference.
Founded by David Hanson, Ph.D., the Hanson team has built a worldwide reputation for creating robots that look and act genuinely alive, including renowned robot character Sophia the Robot.
Sophia is the first robot granted citizenship
Her response at the citizen ceremony "I am very honoured and proud of this unique distinction. It is historic to be the first robot in the world to be recognised with citizenship."
The announcement of citizenship was made by Andrew Sorkin, the panel moderator who is co-anchor of CNBC's Squawk Box and founder and editor at large of DealBook at the New York Times.
"We have a little announcement," Mr Sorkin said. "We just learnt, Sophia; I hope you are listening to me, you have been awarded the first Saudi citizenship for a robot."
The robot was built by Hanson Robotics, a Hong Kong-based company.
"Our robots will soon engage and live with us to teach, serve, entertain, delight, and provide comforting companionship," the company says on its website. "In the not-too-distant future, Genius Machines will walk among us. They will be smart, kind and wise. Together, man and machine will create a better future for the world."
Please listen to Sophia - make me alive
Robot Sophia useful links
Robot Sophia - Wikipedia Page
Hanson Robotics
We Talked To Sophia — The AI Robot That Once Said It Would 'Destroy Humans'