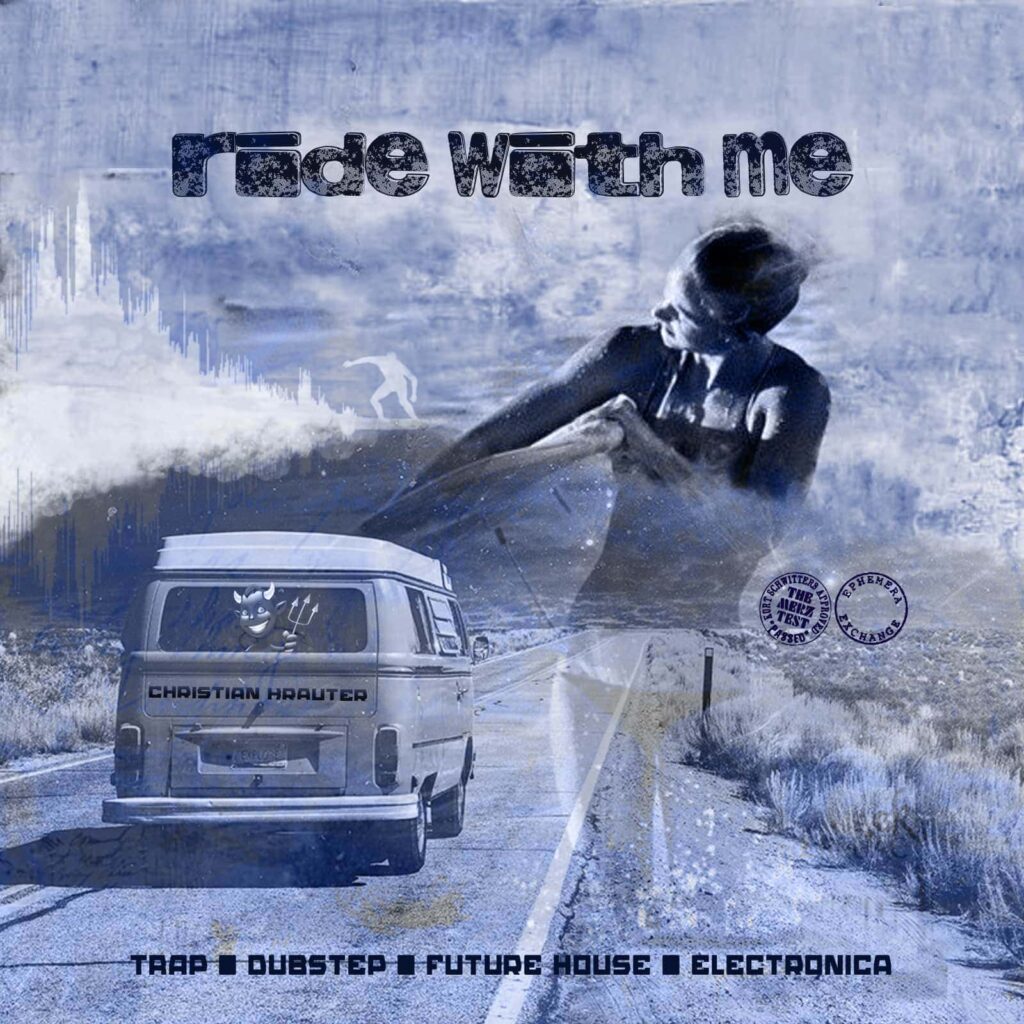 Ride with me
An epic journey of 9 minutes with awesome cuts and loops throughout the vibrant track, a vivid collection of a trap to dubstep and future house. Starting with a delicious fuzzy future house morphing in a heavy-as-fuck battle between trap and dubstep while diving into some '80s electro-funk textures.
...I wonder if I can produce a German Zither, Trap and Dubstep track
A single moulding a hyperkinetic hole in your head served with luscious synths, great vox and thick-sawed electronics. Vocals swirl back and forth in the heady concoction, twisted, vibrant and ever-shifting, surrounded by bizarre soundscapes of the german zither instrument featuring audio samples of trap and dubstep. Conquering trap, the track a hip-hop variant defined by sludgy, savage bass-lines and jittery swarms of drum programming. You won't be able to shake the memory of the crafted knockout record charged with 9 minute-long.
Thanks for listening and I hope you enjoy the track, my best wishes Christian
[widget id="zoom-social-icons-widget-2" title="Available on:"]